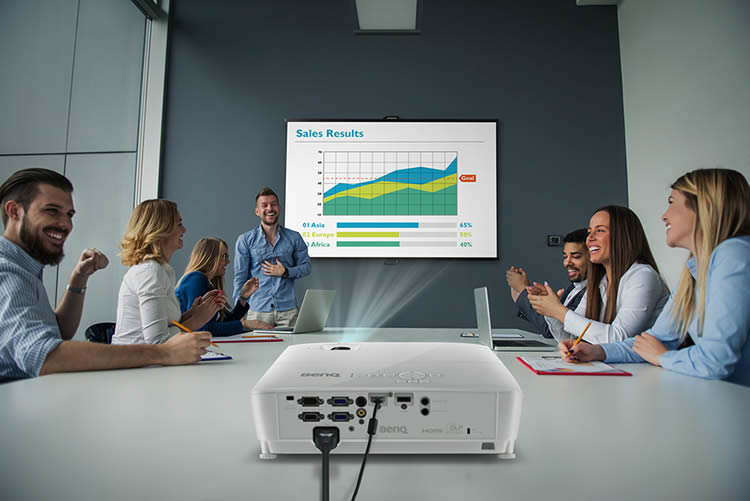 Did you know any projector can serve as a small business projector?!
Display solutions such as Projectors and Interactive Flat Panels with the right specifications can be utilized by any business or organization in their meeting rooms, conference rooms, and even lobbies.
The Keys to look for are
Brightness- Ideally, you want to find a projector with over 3000 ANSI Lumens to
Resolution- WXGA to show more detail, and ensure presentations and spreadsheets are readable
Network Connection- To easily manage
Input Connections- USB, HDMI, DVI, SVGA, & Wireless Projection.
The projectors below are small enough to serve as a small business projector and provides the brightness and resolution needed for readable presentations while offering the input connections to simplify the ability for individuals to use the projector. Flexible enough to move around meeting rooms, but still provides brightness and resolution needed for crisp presentations.
Please keep in mind that you are buying directly from BenQ which gives you access to specialized pricing and promotions.
Click here to View our full line of business projectors.